Puys!

All admission/Institute related queries about IMS Ghaziabad for Admissions 2014-16 can now be re-directed to the following touch-points inside the PG Network.



2014-16 Official Admissions Queries Thread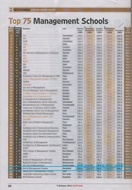 With the commencement of admission season for Management Education (2014) queries and apprehensions from aspirants also amplifies. So, here we are to give you a clear picture of the admission process, courses, faculty, placements, summer internships, anything and everything that you want to know ...
Official Brand Page (For all Institute related updates, Alumni Profiles, Interviews, Blogs, Photographs & Videos)


IMS_GHAZIABAD @ PaGaLGuY
IMS_GHAZIABAD IMS Ghaziabad 117 Followers 378 Following 282 Pings 128 Posts 201 Karma Score About Me: With the glorious legacy of 24 years in Management Education, IMS Ghaziabad (IAO USA, NBA, NAAC Accedited) has successfully contributed in the multidimensional development of future professionals...


Faculty Point of Contacts


Dr Tapan - Associate Professor & Programme Chairperson-PGDM

DrTapan @ PaGaLGuY
25 Followers, 24 Following, 35 Pings, 1 Forum Posts, 40 Karma Score

Dr S K Dube - Faculty

SKDube @ PaGaLGuY
16 Followers, 16 Following, 10 Pings, 1 Forum Posts, 39 Karma Score


Prof Reena Singh - Associate Prof
reena.singh @ PaGaLGuY
22 Followers, 18 Following, 10 Pings, 9 Forum Posts, 58 Karma Score
-

Ashwin Susarla
PGHQ