Liverpool 3-0 up by halftime and I was eagerly counting down the goal difference to be closed down with City and then this ...


Crystal Palace 3 - 3 Liver pool

Why ,O , Why !!!
Couldnt bear to watch the cries on the faces of Suarez and Gerrard

The sad moments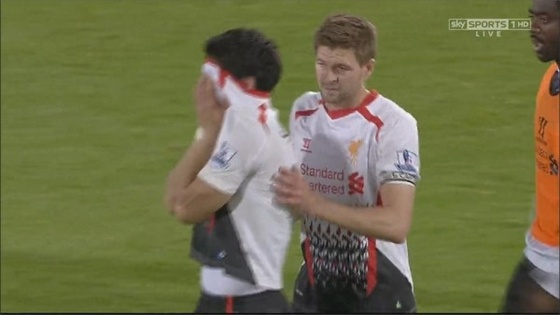 €‹
And the video which brought a teardrop down my cheeks for a team I didn't support

€‹
5 Likes
so looks like it will be stranded at 18 for quite some ti.... 06 May '14.
I wanted Liverpool to win the league once Arsenal were ou.... 06 May '14.
| Football | Manchester United | Cristiano Ronaldo | PC Gaming | Formula 1 | Lotus | Scuderia Ferrari | Kimi Raikkonen | Books |